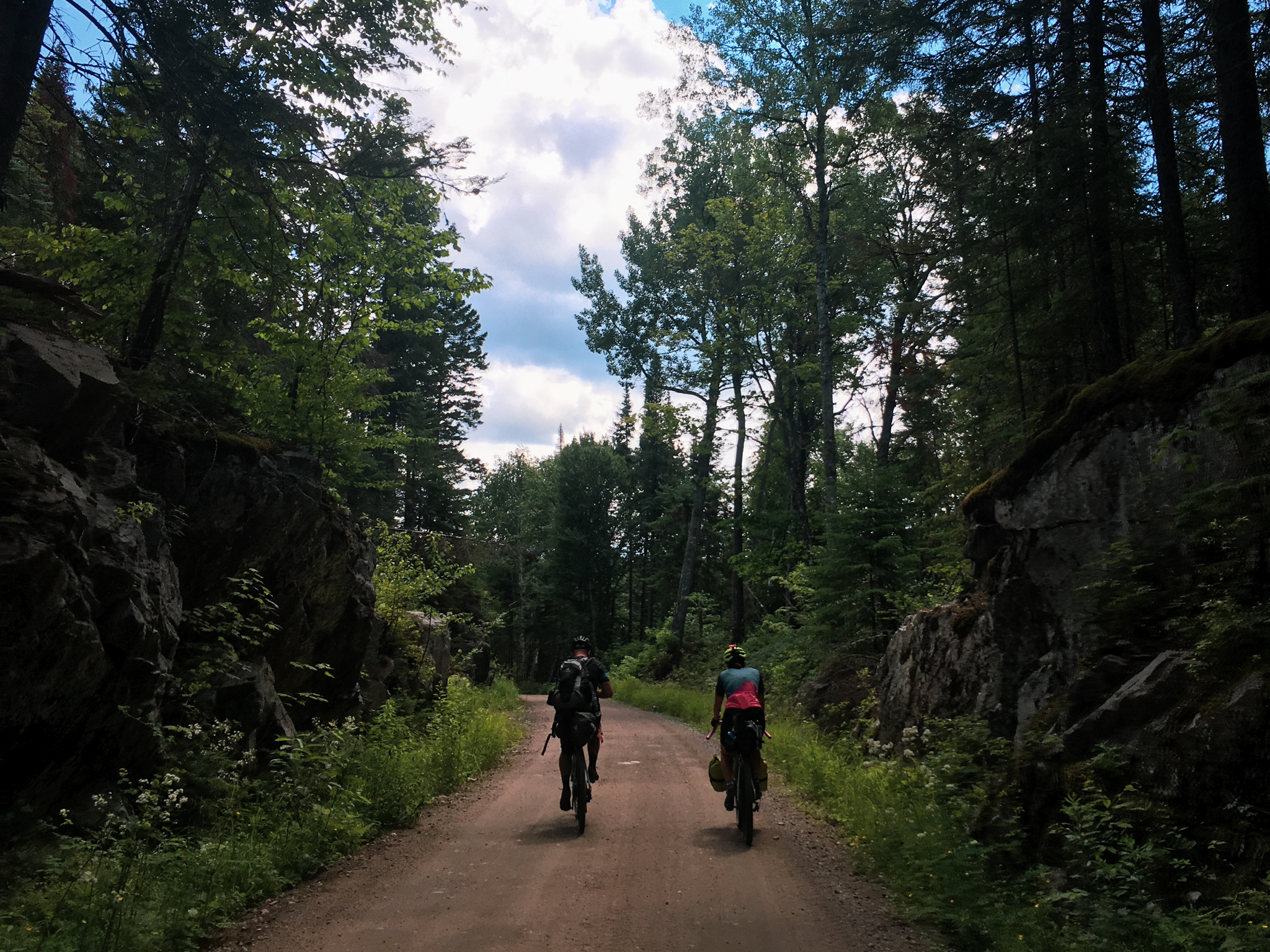 50% of the QcBT is now verified
L'été avance à grands pas et grâce à l'apport de collaborateurs parcourant le Québec à vélo cet été, le projet d'itinéraire du Québec Bikepacking Traverse est de plus en plus développé.
C'est avec plaisir que l'on peut annoncer que les segments II et III sont maintenant complétés!
The segment II relie l'Outaouais et les Laurentides par le parc de la Gatineau, la Véloroute des Draveurs, le parc régional du Poisson-Blanc et la réserve faunique Papineau-Labelle. D'une longueur de près de 260 kilomètres, il cumule 2 675 mètres de dénivelé positif.
The segment III relie Mont-Tremblant dans les Laurentides juqu'à Rivière-à-Pierre, dans la région de Québec. Il passe par le parc national du Mont-Tremblant, le parc régional du Lac-Taureau, la zec Chapeau-de-Paille, la réserve faunique du Saint-Maurice, les zecs de la Bessonne et Jeannotte ainsi que la réserve faunique de Portneuf. Il s'agit d'un périple de près de 460 kilomètres et 5 000 mètres de dénivelé.
Ces deux segments sont les plus près des grands centres urbains du Québec et il est possible d'utiliser les Connecteurs, dont plusieurs sont toujours en élaboration, depuis Gatineau, Montréal, Trois-Rivières and Québec.
Il y a maintenant trois des huit segments du QcBT qui sont vérifiés et complètement mis en ligne. Avec les portions d'autres segments déjà vérifiées, maintenant 50% de l'itinéraire total est confirmé sur le terrain! Merci à tous ceux qui participent à l'élaboration de ce projet!